Our Major

Blockchain Projects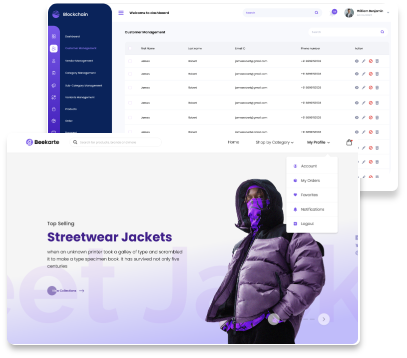 Spericorn Technology has introduced a groundbreaking BitMarket website, incorporating a cryptocurrency feature to revolutionize the shopping experience through digital advancements. With this innovative addition, users can now conveniently make purchases using Bitcoin, ushering in a new era of financial transactions and changing how we perceive money.
Learn more about BitMarket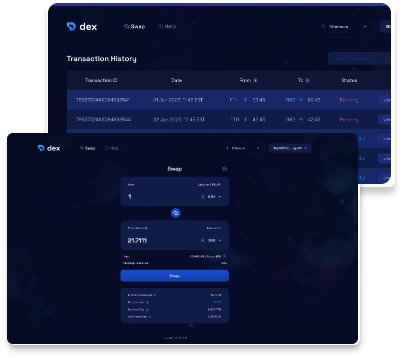 As the global acceptance of digital currencies continues to grow, the demand for secure and efficient cryptocurrency exchanges has never been more crucial. Spericorn Technology, a prominent Blockchain development company in San Antonio has developed DEX, a cutting-edge platform offering users a dependable and seamless experience for effortlessly swapping cryptocurrencies in response to this pressing need.
Learn more about DEX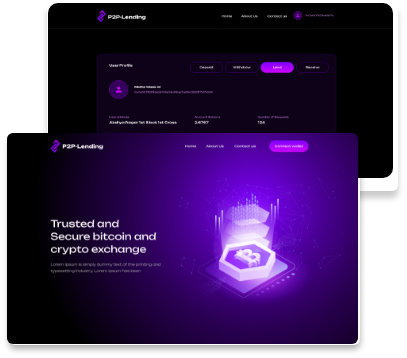 In today's fast-paced financial landscape, Peer-to-Peer (P2P) lending has emerged as a trendy alternative to traditional borrowing and lending methods. Leveraging the potential of blockchain technology, Spericorn Technology, an emerging Blockchain development company in San Antonio has designed a P2P-Lending platform that capitalizes on efficiency, transparency, and security, ushering in a new era of lending where borrowers and lenders can connect directly with ease and confidence.
Learn more about P2P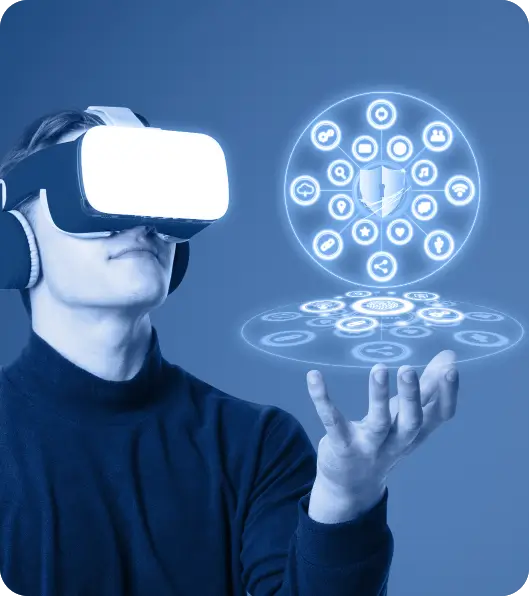 In the ever-evolving landscape of technology, Blockchain remains a relatively new concept, making it crucial for businesses of all sizes to stay well-informed. Spericorn recognizes this need and offers diverse development solutions explicitly tailored to this innovative technology. Our team comprises seasoned Blockchain developers who are adept at assisting you in crafting a secure, efficient, and scalable Blockchain solution. From providing insightful consulting services to strategizing, developing applications, and ensuring seamless deployment, we cater to your unique requirements. Whether you plan to build a private Blockchain for your company or venture into public Blockchain platforms, we are here to guide you toward confidently achieving your goals.
Ethereum Smart Contract
Ethereum, a decentralized and open-source blockchain, introduces a groundbreaking concept with smart contract functionality. Ether, the platform's native cryptocurrency, is vital in facilitating transactions. As the second-largest cryptocurrency by market capitalization, Ethereum stands out as one of the most actively utilized blockchains in the world.
Solidity Smart Contract
Solidity is an essential object-oriented programming language, purpose-built by the Ethereum Network team, exclusively for designing and constructing smart contracts within Blockchain ecosystems. This powerful language enables the creation of smart contracts that embody complex business logic, generating a transparent chain of transaction records within the blockchain system.
What Makes Spericorn Special As A Blockchain Development Company in San Antonio?
Data Integrity
Our approach to Blockchain development prioritizes data integrity. All information is securely stored within a decentralized network, making it nearly impossible for unauthorized changes to go undetected.
Security by Design
We emphasize security throughout the development process, leveraging the power of Blockchain to ensure data flow tracking and granting access to sensitive information exclusively to authorized users.
Seamless Uptime
With our Blockchain solutions, businesses can achieve consistent uptime, ensuring their systems are always operational. This means customers can rely on uninterrupted access to the critical information they need.
Empowering Decentralized Organizations
We believe in the potential of decentralized organizations to revolutionize the business landscape. By embracing Blockchain technology, we strive to contribute to a more democratic and inclusive global economy.
Our Blockchain Development Process
Discovery
Initiating the process with an in-depth project audit involves identifying and reviewing business case documentation.
Planning
Next, we proceed with project scope creation and identifying team logistics.
Execution
During the execution phase, we meticulously plan and implement risk identification and mitigation and utilize the best code techniques.
Support
Ultimately, this comprehensive approach results in thorough documentation and reliable support for the analysis.
Frequently
Asked Questions
What is a blockchain development company?
A blockchain development company is a specialized solution provider that focuses on creating and implementing applications on existing blockchain platforms. These companies handle front-end and back-end development, design, and maintenance of blockchain-based technology.
Is blockchain development in demand?
The demand for blockchain developers has surged due to the growing need for decentralized financial solutions and the integration of blockchain technology across various industries.
What are blockchain development services?
Blockchain development services encompass creating and implementing blockchain technology for diverse applications. These services include designing and developing decentralized applications (DApps), smart contracts, and industry-specific blockchain-based systems for finance, healthcare, and supply chain management.
What are the three technologies that form Blockchain?
Blockchain technology consists of three fundamental components: the distributed ledger, the consensus mechanism, and smart contracts. These elements work together to facilitate secure, transparent, and decentralized transactions.
What advantages do you gain from blockchain development services?
Blockchain development services offer numerous advantages, including heightened trust, security, transparency, and data traceability within a business network. Leveraging Blockchain can lead to cost savings through improved efficiency and utilizing a shared and immutable ledger accessible only to authorized members.
What is the best blockchain development service?
Spericorn Technology stands out as a premier blockchain development company in San Antonio, renowned for handling projects of all sizes. They possess extensive expertise in delivering top-quality blockchain solutions that align precisely with unique business requirements.