PPC Services: Drive Sales With PPC
Management Services
Search Engine Marketing
Our strategic approach to search engine marketing can generate leads for your business. We ensure our SEM customers consistently rank high in search engines. Our SEM services include SEO, pay-per-click (PPC) advertising campaigns and social media marketing. We Tailor SEM solutions to each client's needs.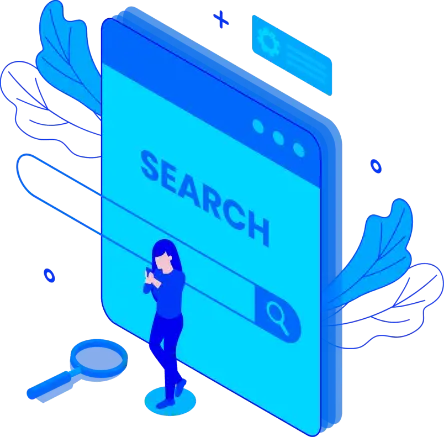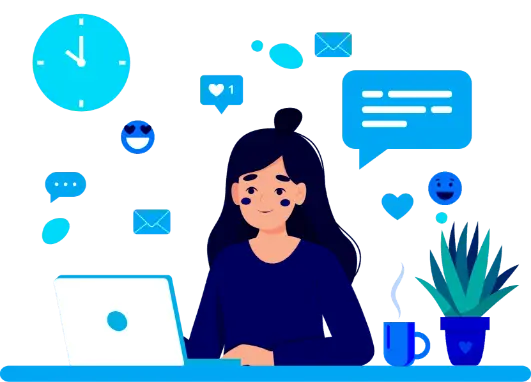 Search Ads
Customers look for companies like yours online every second on Google. Obtain their attention by using search ads. Our advertising services assist you in appearing when consumers search for your product offers.
Display Ads
Our advertising target is specific interest categories, demographics, regular site visitors and keywords. Our PPC experts design display ads that deliver the right message to the right audience. Our services include banner, text and video ads for web-based social media campaigns.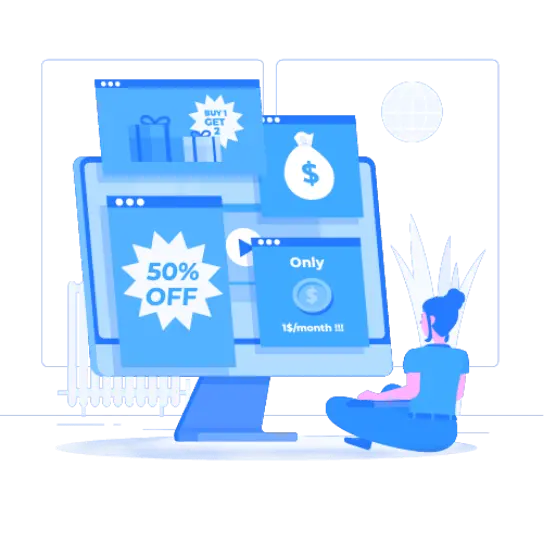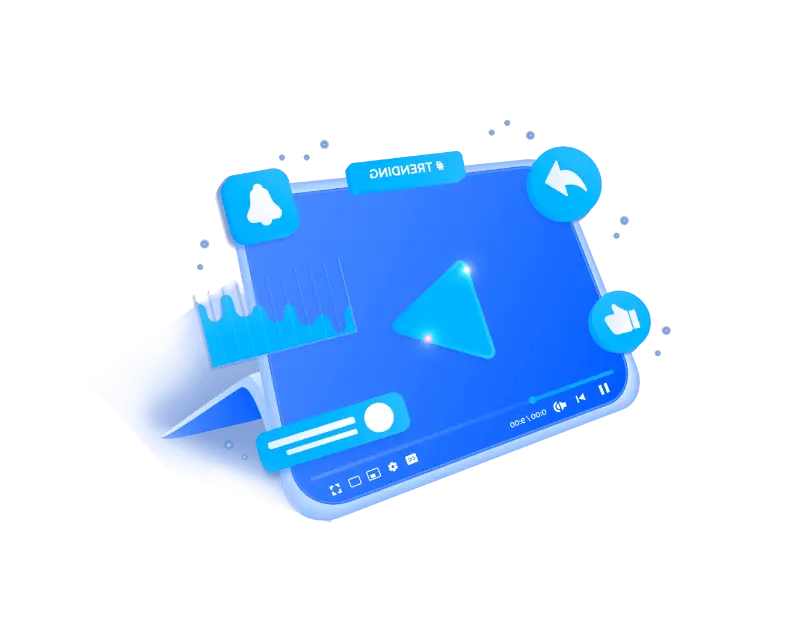 Video Ads
Video ads are more likely to engage your audience and make them interested in your product or service than blocks of text. Let us help you create powerful video ad campaigns that promote your content, generate valuable leads, and increase conversion rates.
Shopping Ads
We design shopping ads that can promote your products with titles, images, descriptions and business names. Proper Shopping ads, including reviews and promotions, encourage shoppers to trust your brand. Our various shopping advertising campaign services can help your business generate more revenue and ROI.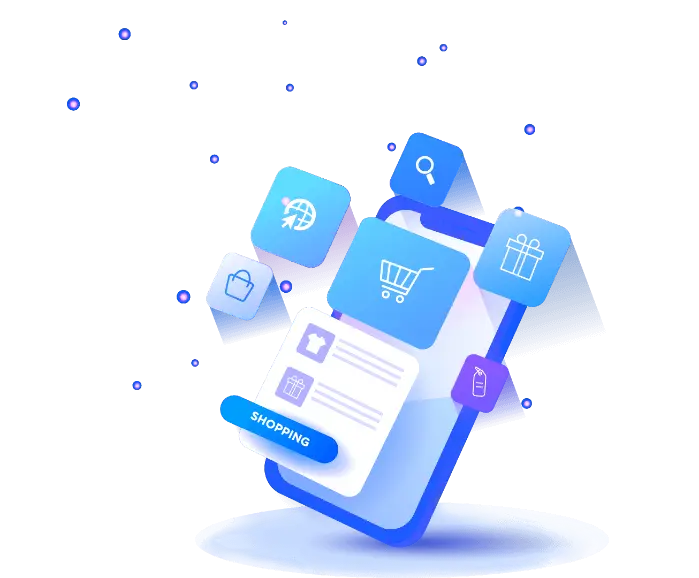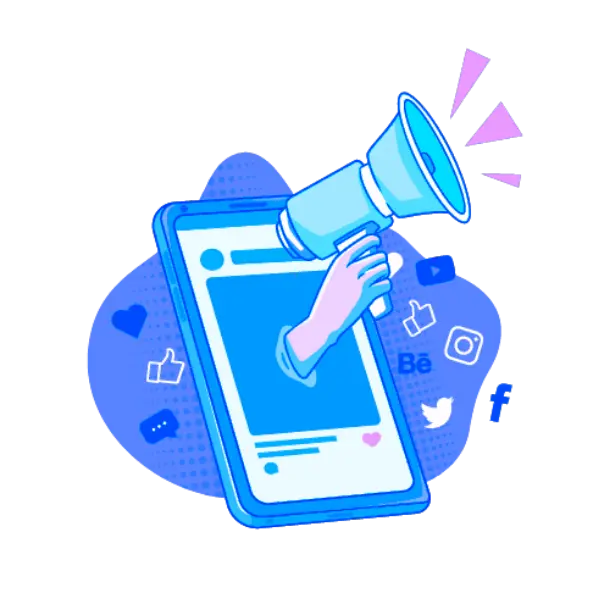 Remarketing Ads
Our remarketing ads campaigns align with your branding and help offer a seamless natural advertising experience. Remarketing ads remind your customers to visit your site again and increase your click-through rate. Our campaigns ensure that the content, designs, and messages are put forth to the audience.
PPC Services:
Discover Our Professional PPC Process
Campaign Setup and Strategy (Monitoring clicks, conversions and click fraud)
Leveraging our campaign goals, thorough policy analysis and meticulous identification of key influencers, we have crafted an effective strategy to maximize conversions. Protect your PPC Ads from fraudulent clicks with our click and fraud monitoring services. Our services detect click fraud as it happens, allowing you to recover lost money and block any suspicious clicks. Act now and secure your investments!
Design and A/B Testing on Landing Page
By employing A/B testing strategies, we can minimize risks while helping you to maximize efficiency by strategically allocating your business resources. We prepare to land pages primarily for customers who use Google's search Ads but they can be customized to work for any kind of inbound traffic source.
Ad campaign copywriting -> Ad copy performance testing
Transform your ad viewers into customers with our Ad campaign copywriting services. Our expert copywriters create professional, compelling ads which encourage readers to take action. Every ad is designed to maximize conversions and help you achieve your business goals. Testing your ad copy can help you make confident decisions to maximize your business's success. Discover which ads perform best and capitalize on them for better results.
Advanced Keyword research, development and keyword insertion into ads
Our keyword tweaking and development services directly impact the search visibility of your website. Our cutting-edge keyword research methodology begins using high-level research and data analytics tools. We implement the advanced Google Ads feature that can dynamically update the text of your ad to include keywords that match the customers' search terms.
Results Analysis and reporting
Our experts dive deep into analytics and study data about bounce rates, user flow, pages per session and CRM data to create meaningful reports.
Analytics integration and goal tracking We help you set goals for certain metrics so that they can be tracked through Google Analytics. Integrating Google Analytics with your PPC campaigns, it strengthens your goal-tracking process and gains a deeper understanding of your audience's journey from initial engagement to conversion. Gain greater insight into the holistic value of each of your campaigns, allowing you to tweak and optimize for even better results.
Website conversion analysis implementation Website conversion analysis and implementation can improve the site's performance, convert traffic to sales, drive desired results, and generate revenue for the business.
Monthly performance analysis and reporting Our performance analytics is the heart of data collection and monitoring of activities to provide valuable data insights. Daily trends are viewed and analyzed through our running reports.
Competitor analysis We offer competitor analysis services that can collate, and analyze, competitors' information, products, services, strengths, and weaknesses to assess your position and work on your strategies.
LinkedIn Ads audience insights
Our experienced team of PPC experts utilizes LinkedIn Ads audience insights to create tailored campaigns capable of targeting the right people. With the right combination of targeting, budget and audience insights, our LinkedIn ad campaigns deliver results by connecting with the right audience segments for your business.
PPC account settings monitoring and optimization
Our PPC account monitoring services help identify PPC metrics, monitor them regularly, and tweak ads to help businesses to get closer to their objectives with AdWords. It is essential to optimize your Google Adwords account to ensure your ads are relevant, visible to your intended audience, keyword-matching, logical, semantic, and structured appropriately.
Using our strategic bid management techniques, you can approach PPC campaigns at an advanced level. Our dedicated team ensures that your campaign strategy is optimized and you are driving the best traffic that can convert. Through our rule-based bidding services, you have the option to set rules to modify campaigns based on outside events or triggers.
App Installation -> App Engagement -> App pre-registration
We have designed App install ads to drive mobile app installs from sources other than app marketplaces. This ad type typically appears in places such as social media feeds. App install campaigns generate many downloads in a short period, which increases your app's ranking in app stores.
Run App Campaigns (ACE) for Engagement. You can use this to retarget customers who have installed your app and encourage them to perform a specific in-app action. Ads appear across multiple Google services, including Google Search, YouTube, Google Play, and other apps on the Display Network.
Pre-registration allows you to increase the popularity and visibility of your App or game in selected countries before releasing it to Google Play. If you enable pre-registration for your App or game, users can visit your store listing to learn more about and pre-register for new apps and games.