Introducing the web's most advanced, interactive charting platform.
Vision is a modern charting web application that offers its users a wide range of tools, such as interactive charting, chart patterns, technical indicators, and much more. It keeps track of potential trades, follows assets, checks for trends, and chats with other traders. Additionally, the website provides a variety of indicators that can be added to charts to assist users and can create customized alerts in the charts to receive regular updates.
A key focus for
Spericorn Technology
is to get a thorough understanding of the project from the inside and start working immediately. See how it turned out!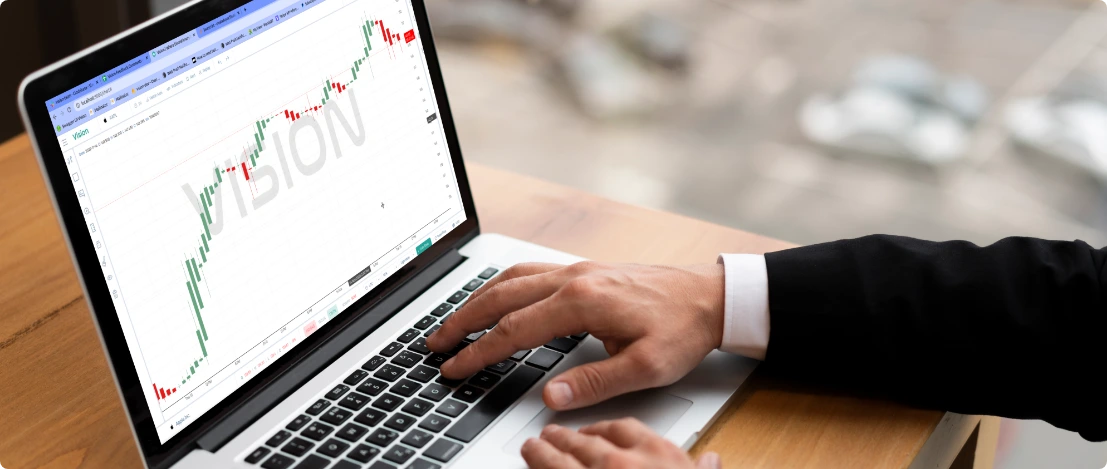 Project Challenges
Challenges faced during the development of Vision:
Highly Interactive Charting Dashboard
Custom Alerts
Insanely Flexible Indicators
Highly Interactive Charting Dashboard
Get up-to-the-minute market and portfolio insight with a highly-interactive charting experience that knows no bounds.
Custom Alerts
See all of your custom and advanced alerts and receive a summary of the latest updates.
Insanely Flexible Indicators
Preserve technical indicators with ChartStyles.
Solution
When Spericorn Technology took over the project by offering a modern charting web application. We refreshed the app's design, making it more cohesive as a whole and greatly improving its usability. Provided a remarkable advanced technical charting platform seamlessly integrated with the rest of the Charts feature set to create an unrivaled analysis.

We designed a highly-interactive charting experience that knows no bounds and a wide array of technical indicators and overlays, customizable multi-chart layouts, additional data views, customized alerts to receive regular updates and much more.
Result
Our team successfully took over the application, much to the delight of the client. Since Spericorn Technology became responsible for the project, Vision On saw significantly better user retention. Also as a result of our work, the client's planning and development functions were improved. It is our pleasure to say that our work on the app marked the beginning of a long-term collaboration with the company.
Technologies Used
React JS
Node
PostgreSQL
Table of Contents
Preamble to the Project
Project Challenges
Solution
Result
Technologies Used
Client Says
"Very well please with services"
Quote testimonials demonstrate support for your product or feature from a user who has experience with it.
Let's Talk
We'll contact you soon.