Powerful police Mobile app to improve operational efficiency
My Police Department (MyPD) is a mobile and web app solution that includes 3 powerful feedback options for citizens. These forms are used by local police, state police, and college police agencies in the United States and Canada. The MyPD app includes info from local and national sources, crime tip forms, and push notifications from police. It aims to provide cities and towns with tools for their citizens which deliver high impact at a low cost.

The results? Strive to connect with the citizens in emergencies. Here's how it turned out!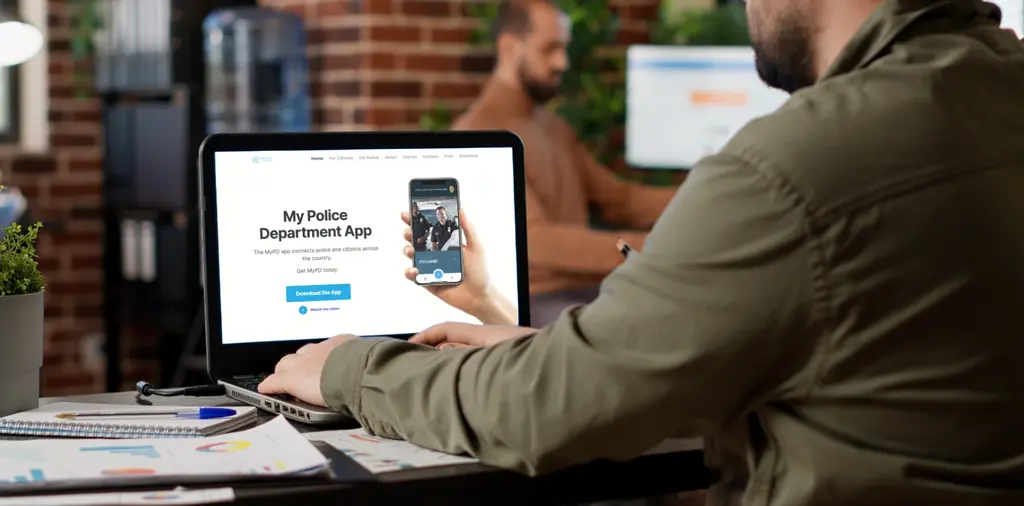 Project Challenges
Challenges faced during the development of MyPD
Latest Tweets
Sex Offender
Badges
Newswire
Latest Tweets
It should work as the current version and display the Twitter feed by dragging it. Redesign the screen.
Sex Offender
Creating a simple URL with an API that can be searched by state or zip code and results returned on a map would be great.
Badges
Set up a design that allows users to 'unlock' badges and rank the more they use the app.
Newswire
The mix of RSS feeds displays images, titles, and preview text.
Solution
We developed the precursory project with no benchmark for the Police Department to manage and configure the app to meet each user's evolving needs. According to the analysis of, Latest Tweets, users will have access to your content in one continuous stream. Using the Sex Offender feature, the user can see a map or list of where registered sex offenders are located.

Badges give users the option of sharing their information with the department and receiving rewards. The Newswire features create RSS feeds for each department and aggregates them. Our best tech solutions enchant a user or citizen easily and quickly connect with the local police. In joining this growing community, the department coalesces efforts to leverage technology to address challenges that all public safety professionals face.
Result
Today MyPD is in its 4th version.

We carefully mapped the context to use the system and brainstormed and designed wireframes to ensure seamless connectivity for all users.

Our experts focused on the user's needs and provided the best digital solution within the time and budget available. We quickly generated ideas, gathered feedback, and explored interaction ideas with stunning visual design and development.
Technologies Used
Node JS
Android
iOS
MySQL
AWS
Table of Contents
Preamble to the Project
Project Challenges
Solution
Result
Technologies Used
Client Says
"Very well please with services"
Quote testimonials demonstrate support for your product or feature from a user who has experience with it.
Let's Talk
We'll contact you soon.