Spericorn Technology helped add new features to the best capital planning provider
A capital planning tool, FCA Tracker provides a foundation for managing facilities and operations more efficiently, effectively, and sustainably. The system incorporates results of the Healthcare organization's Facility Condition Assessment audits performed by 3rd party vendors or in-house staff. It also serves as a central repository and gateway to information about a single facility, campus building setting, regional grouping of campuses and all facilities on an organizational enterprise level.

The result? An efficient, effective, and sustainable database with the best features for planning using the latest design patterns and technologies!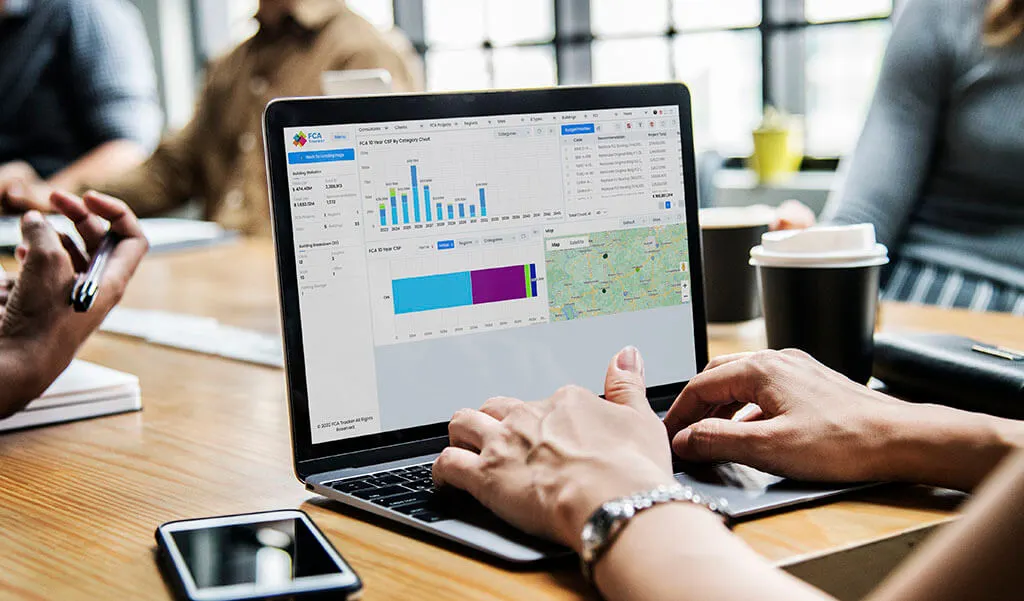 Project Challenges
Challenges faced during the development of the FCA Tracker
Create Reusable Table
Calculations
Uploading Images
Create Reusable Table
A reusable table is much the same as an excel sheet. It includes features such as wildcard search filters, adjustable columns, and more.
Calculations
Set up functionalities or only access to the calculator that allows for calculating. (Creating Charts & Simulate it)
Uploading Images
To upload bulk images with a size of 5 MB to 10 MB without a loss of information.
Solution
Our clients expect a unique approach and we met their requirements. There are benefits behind each feature, by adding an easy-to-understand and interactive user interface, we have added key features such as Unique reusable tables and easy calculations (Creating Charts and simulation), mass image uploads, and more. The Spericorn Technology team has jumped to this challenge and delivered a fully functional solution for capital planning software.
Result
Our flexible approach and technological know-how enabled us to deliver the app before the deadline. If we had to describe this project in one word, it would be outstanding. We have gone to great lengths to build this platform using the best technology both from a design and development perspective.
Technologies Used
Ruby
Electron JS
React JS
Redux
PostgreSQL
AWS
ec2
Gitlab
Table of Contents
Preamble to the Project
Project Challenges
Solution
Result
Technologies Used
Client Says
"Very well please with services"
Quote testimonials demonstrate support for your product or feature from a user who has experience with it.
Let's Talk
We'll contact you soon.