Our Main

Blockchain Projects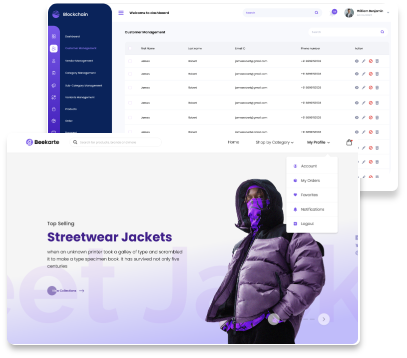 Cryptocurrencies have brought about a revolutionary change in the financial sector, transforming how we view money and financial transactions. In line with this, Spericorn technology has introduced a new BitMarket website equipped with a cryptocurrency feature to advance digital improvement in shopping experience. This new feature allows users to make purchases using Bitcoin
Learn more about BitMarket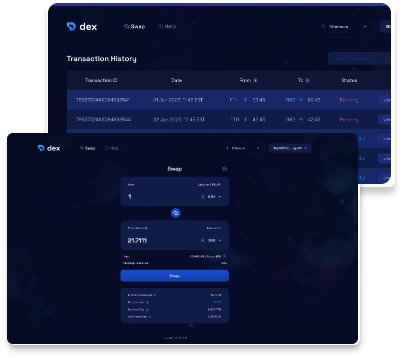 As the world increasingly embraces digital currencies, the need for secure and efficient methods for exchanging cryptocurrencies has become more pressing. In response to this need, Spericorn Technology has built a new platform DEX, designed to provide users with a reliable and seamless experience for swapping cryptocurrencies.
Learn more about DEX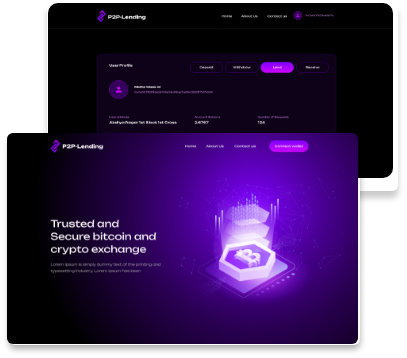 In the rapidly evolving world of finances, Peer-to-Peer (P2P) lending has become a popular alternative to traditional borrowing and lending. With the advent of blockchain technology, P2P lending has become more efficient, transparent, and secure. One platform that has leveraged the potential of blockchain is the P2P-Lending platform developed by Spericorn technology.
Learn more about P2P Lending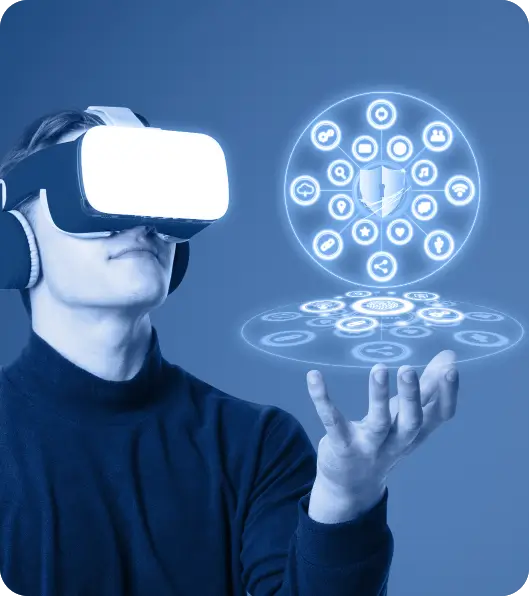 Blockchain is still new, so businesses of any size need to stay informed. We offer many development solutions specific to this innovative technology. At Spericorn, we have a team of experienced Blockchain developers who can help you build a secure, efficient, and scalable Blockchain solution. We offer consulting, strategy development, application development, and deployment services to meet your unique needs. Whether you're looking to develop a private Blockchain for your company or launch a public Blockchain platform, we can help you achieve your goals.
Ethereum Smart Contract
Ethereum is a decentralized, open-source blockchain with smart contract functionality. Ether is the native cryptocurrency of the platform. It is the second-largest cryptocurrency by market capitalization, after Bitcoin. Ethereum is the most actively used blockchain.
Solidity Smart Contract
Solidity is an object-oriented programming language created specifically by the Ethereum Network team for constructing and designing smart contracts on Blockchain platforms. It's used to create smart contracts that implement business logic and generate a chain of transaction records in the blockchain system.
What Makes Us Special


As A Blockchain Development Company?
Data integrity
Each piece of data in a Blockchain is stored in a decentralized network. As a result, changing Blockchain data without being detected is nearly impossible.
Security by design
By using Blockchain, businesses track data flow and ensure that only authorized users have access to sensitive information.
Consistent uptime
By implementing Blockchain, businesses can ensure that their systems are always up and running and that their customers always have access to the information they require.
Decentralized organizations
Decentralized organizations have the potential to transform the way we do business, resulting in a more democratic and inclusive global economy.
Discovery
Beginning with a depth project audit requires identification and business case documentation review.
Planning
Create project scope and team logistics identification.
Execution
Plan execution includes risk identification, mitigation and best code techniques.
Support
As a result, the analysis provides comprehensive documentation.