Our Artificial Intelligence

Projects
In today's rapidly evolving world, security and convenience are paramount for modern shoppers. Introducing Smart Kiosk, a groundbreaking project powered by state of the art AI & ML. Smart Kiosk redefines shopping by seamlessly combining safety, efficiency, andaccessibility .Discover the revolutionary power of AI and Machine Learning
Learn more about SmartKiosk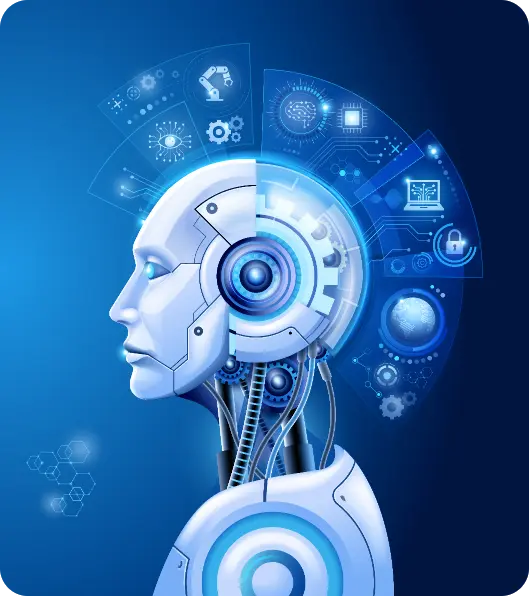 For a seamless AI-based solution for your business check out our Artificial Intelligence services. Our team of specialists will guide you to success and help you find the perfect solutions for your needs. You can count on Spericorn for anything from Data Science to Computer Vision to Voice Assistants and Chatbots. We've got what you're looking for.
We've found that using best practices for AI projects has made a big difference in the results. Our rigorous processes ensure our customers receive more reproducible results faster. Using our Artificial Intelligence solutions you can stay on top of the competition.
What Makes Us Special


As An Artificial Intelligence Company?
Increase your sales.
When AI is present, 49% of customers are willing to purchase more frequently.
Increase productivity
By 2035, artificial intelligence technologies are expected to boost labour productivity by up to 40%.
Analyze massive amounts of data
AI enables apps to learn and improve over time. It excels at quickly identifying patterns and trends.
Enhance customer satisfaction
75% of businesses use AI and ML increases customer satisfaction by more than 10%.
Data management
Training the model and making sure it has everything it needs
Model/experiment flow
Creating a model capable of producing predictions
Deployment
Connecting the model to your application
AngularJS
React Native
Ionic
Mongo DB
Javascript
Swift
Dart
Xcode
React Native
Ionic
Mongo DB
Javascript
Swift
Tech Stack We Love
AngularJS
React Native
Ionic
Mongo DB
Javascript
Swift
Dart
Xcode
Tools
AngularJS
React Native
Ionic
Mongo DB
Javascript
Swift